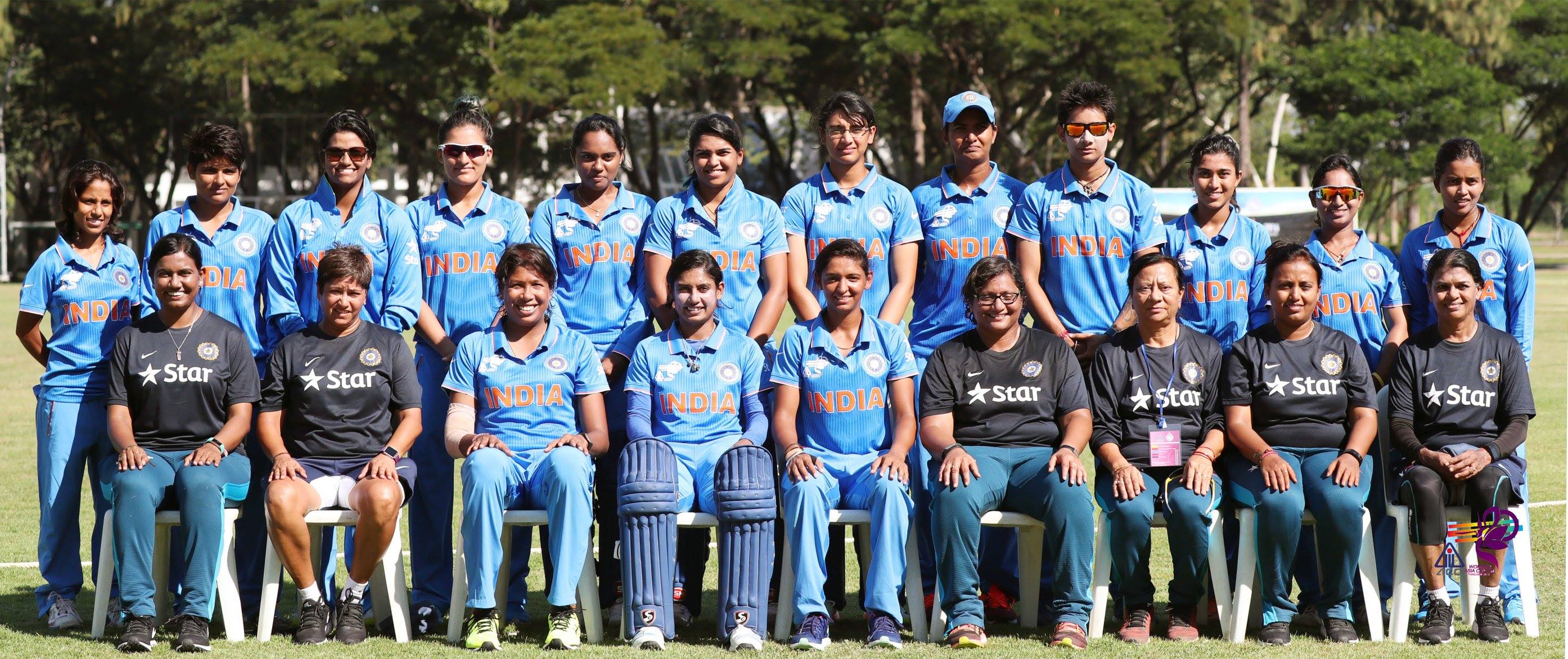 Day five of the ACC Women's Asia Cup T20 saw convincing wins for Pakistan and Sri Lanka which means that these two teams will do battle with India to see which countries will finish in the top two places in the league table.

If India beat Sri Lanka on Thursday they will qualify for the final with four wins out of four but if Sri Lanka win the two finalists may be decided on net run-rate with the real possibility of three teams level on eight points.

Bangladesh faced Pakistan in the first match of the day and they have never beaten Pakistan in an official Women's Twenty20 International although they had done well to score 113 for 9 in 20 overs during the World Twenty20 in India earlier this year.

The gulf in class between the two teams seems to be growing as Pakistan have been involved in the ICC Women's Championship which has given them regular cricket against strong opposition while Bangladesh's opportunities have been more limited.

Bangladesh themselves had been far too strong for Nepal the previous day when they had scored 133 for 4 but they could not repeat that batting performance against better opposition as they were bowled out for 44 in 15.3 overs. Bangladesh chose to bat first but Ainam Anwar took two early wickets and Sana Mir made sure there was no revival with figures of 3 for 5.

Ayesha Zafar was lbw to Khadija for 2 but it was the only wicket lost by Pakistan as they gained their third win of the competition to join India on six points. Pakistan needed just 9.5 overs to reach 45 and achieve victory by nine wickets as Javeria Khan made an unbeaten 26.




But once Sornnarin Tippoch turned to spin Nepal's batting became extremely tentative and four wickets fell for just two runs as the captain herself claimed two wickets and leg-spinner Suleeporn Laomi proved almost unplayable as she started with two successive wicket maidens.

To make matters worse opening bowler Nattaya Boochatham turned to off-spin herself and took a wicket with her first ball as Nepal lost their fifth wicket with the score on 38.

Sornnarin finished with figures of 2 for 5 and Suleeporn 2 for 7, and Nepal's innings had disintegrated from 30 for no wicket to 50 for 5 after 16 overs. Spin had done the trick and Thailand's seam bowlers just needed to finish off the innings well. Sainnamin Saenya, Chanida Sutthiruang and Rattanaporn Padunglerd achieved this aim by each taking a wicket and two run outs saw Nepal bowled out for 63 in 19.5 overs to give Thailand an excellent chance of their first win of the tournament.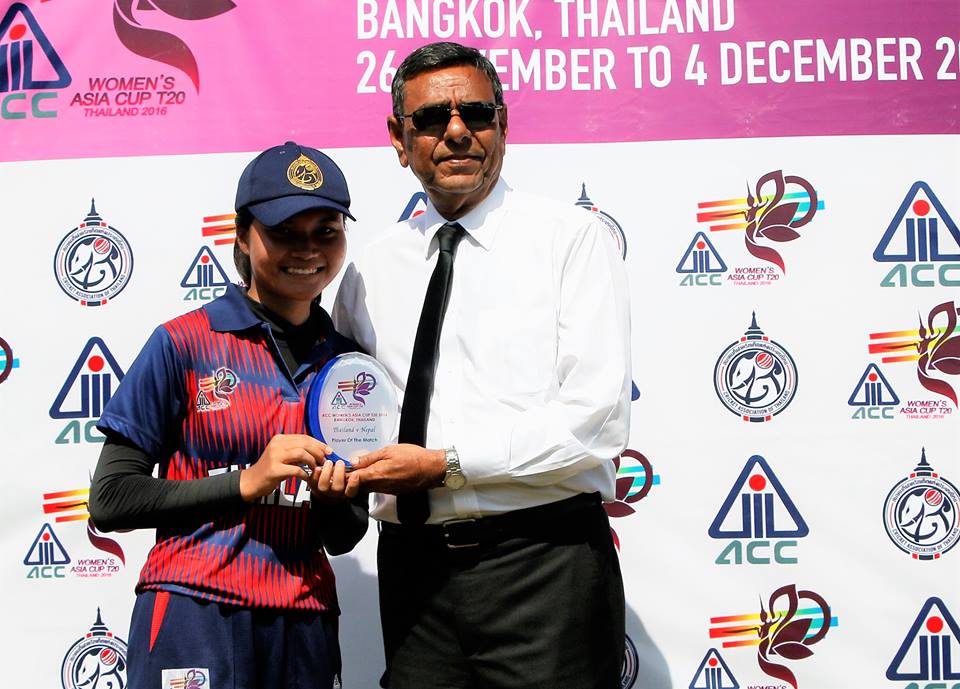 Thailand have won the last six matches they have played against Nepal and are beginning to build up a superiority over the other countries in Asian Cricket Council's second tier. Openers Nattkan Chantam and Sirintra Saengsakaorat were much more comfortable against today's opponents.

The Thai girls took the singles on offer and both were able to hit the bad balls for four so it was a surprise when Nattakan hit the ball in the air to mid-wicket to fall for 24 as the first wicket fell on 46 after 12 overs.

Nattaya Boochatham is a classy left-hander who likes to take her time but she was out just three runs short of the target so it was left to the captain herself to hit the winning runs with a decisive sweep shot. Sirinta can be pleased she had seen her side home with an unbeaten 27 and was named player of the match.

Thailand had won by eight wickets with four overs to spare, a comfortable victory for the hosts but there is a whole new world ahead for the team as they look forward to playing 50-over cricket against far stronger teams in the ICC Women's World Cup Qualifier in Colombo in February.